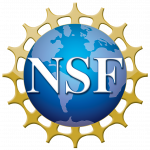 National Science Foundation
NSF
The Industry–University Cooperative Research Centers (IUCRC) program accelerates the impact of basic research through close relationships between industry innovators, world-class academic teams, and government leaders. IUCRCs are designed to help corporate partners and government agencies connect directly and efficiently with university researchers to achieve three primary objectives.
Conduct high-impact research to meet shared industrial needs in companies of all sizes;

Enhance U.S. global leadership in driving innovative technology development, and;

Identify, mentor and develop a diverse high-tech, exceptionally skilled workforce.
The IUCRC program provides a structure for academic researchers to conduct fundamental, pre-competitive research of shared interest to industry and government organizations. These organizations pay membership fees to a consortium so that they can collectively envision and fund research, with at least 90% of member funds allocated to the direct costs of these shared research projects.
©2021 University of Houston. All rights reserved. UH Home Academic Calendar Campus Maps Emergency UH System Texas.gov Texas Homeland Security TRAIL Fraud Reporting Fraud & Non-Compliance Hotline Linking Notice Privacy Notice Open Records/Public Information Act Institutional Résumé Required Reports Electronic & Information Resources Accessibility Discrimination and Sexual Misconduct Reporting and Awareness University Policies
Powered by